Little Woodlands
Learning through play

Learning and growing are gradual processes which begin in early childhood, where details begin to forge the spirit of a person.
During this first stage, children develop their ability to play, an ability through which they acquire their first knowledge.
Children begin to be part of a group, sharing their experiences through their classmates and consolidating their first knowledge guided by two teachers in each level: an English teacher and a Spanish teacher. Little Woodlands also offers Psychomotricity activities, Physical Education and Musical Education.
Furthermore, within the learning process, it is crucial that they be in touch with nature. In order to promote this, each room has direct access to a large garden, which makes it possible to enjoy their environment in harmony.
To ensure that the youngest children step firmly in their early years, at Woodlands we stimulate their confidence in their abilities, through all school proposals, thus promoting self-esteem.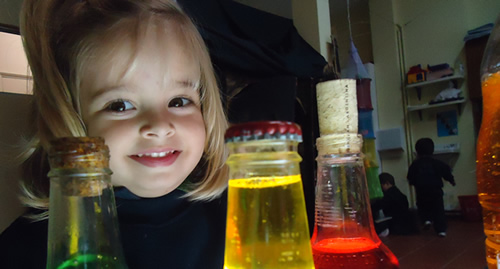 Physical Education is part of Little Woodlands' Curriculum
Motor function stimulation during early childhood is a key factor to the child's overall development. The curriculum covers a wide range of activities with the purpose of encouraging motor function development.
In Kinder 3 & 4 we offer optional Swimming lessons and Recreation activities. Prep offers "Multideportes" (multiple sports activities), an activity through which children are prepared for the sports they will be practising in Junior School.
All activities are carried out in the School, either in the Gym or in the artificial or natural lawn fields; with the exception of swimming lessons, which take place at the Club Náutico.

Uniforme
Kinder 2, 3, 4 y Prep
Uniforme: Niñas y Varones
Verano
Short azul del Colegio
Remera verde de Little Woodlands
Medias blancas 3/4
Invierno
Jogging azul de Little Woodlands
Remera verde de Little Woodlands
Polera azul o remera manga larga de Little Woodlands si hace frío
Medias blancas 3/4
El abrigo es libre
Championes: blancos, negros, grises o azul oscuro.
Todas las pertenencias de los niños deben estar marcadas con su nombre con un marcador permanente.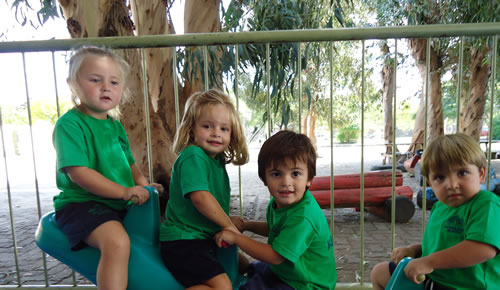 El uniforme de Little Woodlands se adquiere en lo de la Sra. Cecilia Chiarino, en la calle Havre 1989 entre Mariano Uriarte y Mones Roses, tels. 2600 7875 o 094 983330 y en Boomerang, en la calle Solano García 2525 Tel: 2712 1451 - 2712 0317 www.boomerang.uy